Kale x Rape Hybrids
90-120 days to maturity
Known as Kale-Rapes, these are forage Brassicas produced by crossing Kale and Rape to produce varieties which have the rapid establishment and quality of Rape combined with the higher yield and hardiness of Kale.
The best are hardier and more Alternaria resistant than most Forage Rapes and slightly higher yielding. Interval is ideally suited to summer planting and winter use. Redstart is a variety selected for good resistance to bolting, Alternaria and Mildew. Normally used for spring planting and summer use, it has also proven good for autumn/winter use.
Seed Treatment Options: U = Untreated, T = Thiram and Sepiret
Variations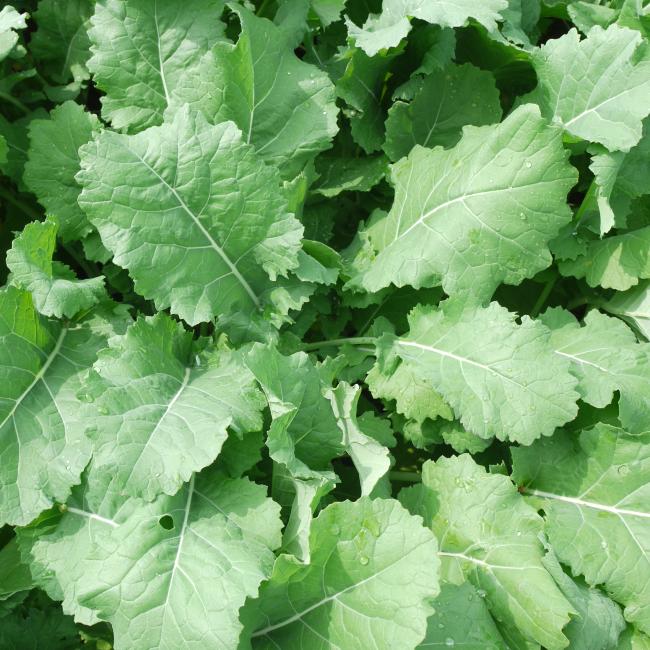 Interval:
Bred in Scotland by SCRI. It is a cut leaved variety with high yield potential. Fairly good hardiness for a Fodder Rape with good Alternaria resistance.
Untreated Natural Seed, T
Seed Treatments
Thiram and Sepiret
Untreated
View Variation
Spitfire (Kale and Rape hybrid)
Bred in New Zealand, Spitfire is a highly palatable Kale Rape with very high yield potential. Good disease and pest resistance. Suited to summer, autumn or early winter grazing.
Untreated Natural Seed Only
View Variation
| Planting method | Seed Rate |
| --- | --- |
| Conventional and Direct Drill | 1.0–2.0kg/acre (2.5–5.0kg/ha) |
| Broadcast | 1.5–2.5kg/acre (3.75–6.25kg/ha) |